Skip to main content
In Memoriam - Glyn Salton-Cox
In Memoriam – Glyn Salton-Cox
The English Department is devastated to announce the death over the New Year of our colleague Glyn Salton-Cox.  To his family, loved ones, and friends here, in his native Britain, and throughout the world, we offer our deepest and most heartfelt condolences.  Glyn was a brilliant scholar, a very popular teacher, and the kindest of colleagues.  Memorials are being planned; details will be posted as soon as they become available.
2023.01
Imagining Minds
The Neuro-Aesthetics of Austen, Eliot, and Hardy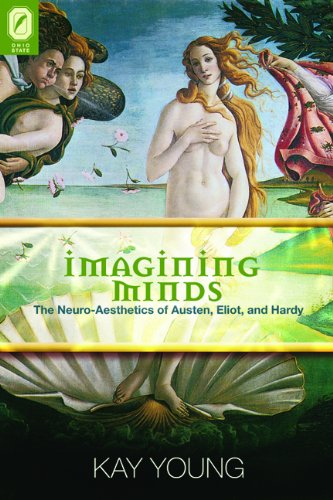 Imagining Minds explores how the novels of Jane Austen, George Eliot, and Thomas Hardy create the felt-quality of their authoring minds and of the minds they author by bringing their writing in relation to cognitive neuroscience accounts of the mind-brain, especially of William James and Antonio Damasio. It is in that relational space between the novels and theories of mind-brain that Kay Young works through her fundamental claim: the novel writes about the nature of mind, narrates it at work, and stimulates us to know deepened experiences of consciousness in its touching of our reading minds.
Purchase
Citation Information
City of Publication:

Ohio

Publisher:

Ohio State University Press

Publication Date:

2010