Skip to main content
In Memoriam – Glyn Salton-Cox
The English Department is devastated to announce the death over the New Year of our colleague Glyn Salton-Cox.  To his family, loved ones, and friends here, in his native Britain, and throughout the world, we offer our deepest and most heartfelt condolences.  Glyn was a brilliant scholar, a very popular teacher, and the kindest of colleagues.
The Department of English invites you to a commemoration of our colleague Glyn Salton-Cox on Friday, March 3d, 2023.
We will gather in the Faculty Club's Betty Elings Wells Pavilion at 3:00 pm and then move to the Terrace at 4:00 pm for a reception. Please let us know of any accessibility requests.
2023.02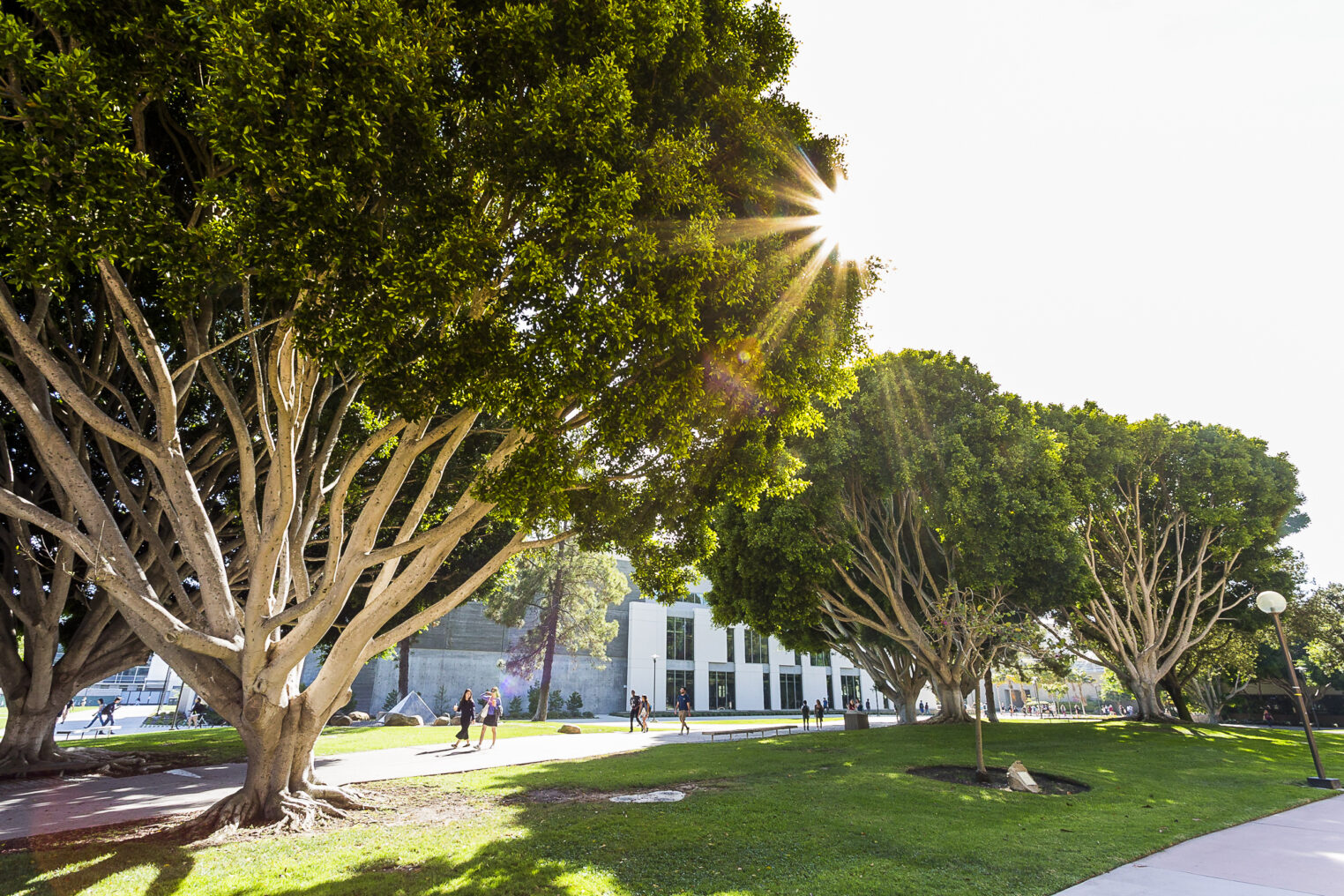 The department's organization into ten research centers provides a number of opportunities for graduate research beyond the individual dissertation project. Center directors, RAs and other associated graduate students plan department events collaboratively, offering students the chance to shape their center's public programming. Center events regularly include conferences and workshops, which offer graduate students similar opportunities for planning and participation. Ongoing departmental research initiatives such as the English Broadside Ballads Archive (EBBA) provide additional research opportunities for graduate students, including paid RA positions. Beyond the department, UCSB's Interdisciplinary Humanities Center (IHC) supports a number of graduate funding schemes including the Research Focus Group scheme, which brings together graduate students and faculty from at least two departments to share work and conduct research on a specific theme.
Interdisciplinary Certificates
Research Support
Current Research Initiatives
The English Broadside Ballad Archive (EBBA) is a groundbreaking digital humanities initiative associated with the EMC. EBBA digitizes, transcribes, and catalogues the images from extant early modern ballad collections in order to improve scholarly and public access. To date, EBBA has received four National Endowment for the Humanities grants and has transcribed more than seventy-five percent of surviving seventeenth-century ballads.

Project Video

The American Indian and Indigenous Collective Research Focus Group has been created by graduate students, faculty members, and community members who want to build research relationships between different disciplines and research projects interested in issues within indigenous communities nationally and internationally. The purpose of this group is to foster the development of interdisciplinary research agendas that focus on an Indigenous research paradigm that would require new visions of ontology, epistemology, methodology, and axiology in our respective fields.

The Asian/American Studies Collective aims to further the interdisciplinary study of the historical and contemporary experiences of racialized Asian populations in the US. We also seek to highlight the various intersections of positionalities and experiences within Asian American communities and to connect these to broader histories of other minoritized groups in the US. In recasting scholarship from an Asian American perspective, our Research Focus Group aims to draw upon and advance theoretical perspectives and methodologies in the humanities and social sciences including but not limited to ethnic, transnational, feminist, and cultural studies.

The Caribbean is the vortex of early capitalism, social identity, and cultural anxiety. It is the site of first colonial contact, conquests, institutions, and taxonomies. Therefore, we gather under the urgency of unpacking the spacetime ripple effects of this global capitalist accumulation, what it has meant, and how it has become deeply entwined with the development of nations and identities within and outside the Caribbean basin. Thus, we think through and beyond the thoroughly exploitative and marginalized conditions of the region. As a historic crossroads, the Caribbean is also a population crossroads that gives us an opportunity to engage the intimacies of continents and bodies (including but not limited to Africans, Indians, Chinese, Europeans, Portuguese, Syrian, and Indigenous groups).

The co-conveners of the Caribbean Studies RFG formed the group to pursue the following goals: 1) Enhance dialogue on existing research; 2) Increase strategic communication across departments and campuses for the purposes of publication and grant writing; and 3) Advance a diverse program of research designed to address gaps in Caribbean studies on campus. Our aims are to create space where academics, policy makers, artists, and practitioners can discuss their work in the areas of cultural, political, economic, social, and sexual formations of the Caribbean regions and its diaspora. It will also include more generalized interests such as: migration, Caribbean queer diaspora, social justice, philosophy, literature and writing, music, Carnival and festivals, Caribbean archives and development, pedagogy and practice, and the region's digital life and futures.

"Un-disciplining Premodern Histories of Race and Gender" is an IHC Research Focus Group bringing together graduate students and faculty from various disciplines to investigate the critical intersections of race and gender in premodern studies. We engage the 'premodern' as a way of addressing the resonances of the past in our contemporary moment while complicating the traditional Eurocentric disciplinary boundaries that set the 'Middle Ages' and the 'Renaissance' apart from the 'modern' within the academy. Together we intend to consider what undisciplining and redisciplining could look like within this approach as we work to center marginalized bodies and voices in the process. In the years ahead, "Un-disciplining Premodern Histories of Race and Gender" will offer a forum for scholars to further engage these critical intersections through interdisciplinary discussions devoted to ongoing research, pedagogical practices, and methodological directions within the field of premodern studies more broadly.

The Ballitore Project is a research project investigating the Ballitore Collection, which is held at UCSB Library's Special Research Collections. This collaboration between the University of California, Santa Barbara, California State University, Northridge, and Howard University uses archival and computational methods to analyze the collection, while simultaneously introducing students to critical perspectives in the fields of book history, archival studies, and the digital humanities. The Ballitore Collection features more than 2,500 documents related to the Irish Quaker community of Ballitore, Ireland, including letters, journals, notebooks, and dream accounts. Originally assembled by the author Mary Leadbeater (1758-1826), this unique, understudied archive offers important insights into the intersections of gender, race, and religion in this period. The project—with funding from the UC-HBCU Initiative, the National Endowment for the Humanities, and the American Council of Learned Societies—uses computational techniques to expose the collection's contents and exclusions, highlighting how women and people of color are often marginalized within a community that claims egalitarianism. We are in the process of digitizing the collection for public access.

Contact: rking@english.ucsb.edu
Recent Dissertations
2022
Gerson, Sage. The Leaky Grid: Black and Native Electrified Imaginaries.
Raychawdhuri, Anita. Talking Dirty: Queer Performance, Racialized Spectacle, and Empire in Early Modern English Drama.
Urcaregui, Maite J. Visual Poetics, Racial Politics: Seeing Citizenship in Multiethnic US Literatures.
2021
Badley III, Dana. Kangaroos Among the Beauty: Painting and Queer Sexuality in Nineteenth-Century American Literature.
Mazur, Dalia Bolotnikov. At Home in Pieces: Forms of Fragmentation in Caribbean and Jewish Diasporic Literatures.
Paiella, Giorgina Samira. Feeling Machines: Affect, Automation, and Machinic Assemblages of the Self.
Related Links