Skip to main content
In Memoriam – Glyn Salton-Cox
The English Department is devastated to announce the death over the New Year of our colleague Glyn Salton-Cox.  To his family, loved ones, and friends here, in his native Britain, and throughout the world, we offer our deepest and most heartfelt condolences.  Glyn was a brilliant scholar, a very popular teacher, and the kindest of colleagues.
The Department of English invites you to a commemoration of our colleague Glyn Salton-Cox on Friday, March 3d, 2023.
We will gather in the Faculty Club's Betty Elings Wells Pavilion at 3:00 pm and then move to the Terrace at 4:00 pm for a reception. Please let us know of any accessibility requests.
2023.02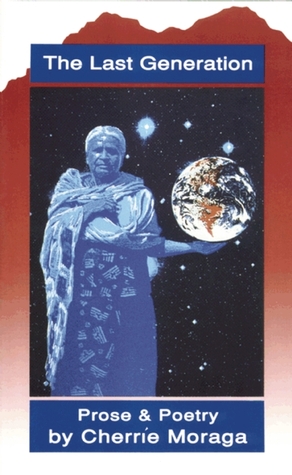 A classic work by award-winning author Cherríe Moraga, The Last Generation is an electric mix of prose and poetry that continues conversations started in the beloved books This Bridge Called My Back: Writings by Radical Women of Color and Loving in the War Years: Lo que nunca pasó por sus labios. Highly politicized and intensely personal, Moraga's work dares to imagine the mythic nation Queer Atzlán: a brave vision for gender, sexuality, race, art, nationalism, and the politics of liberation. Moraga crosses literary genres to ruminate on the paradox of being at once inside and outside the myriad struggles and communities – interlocking and often at odds – that spur her art and activism. Speaking from her experience as a queer Chicana activist/artist, Moraga is committed to building a broad politic of solidarity and justice for all dispossessed people.
With fierce honesty and incisive political analysis, Moraga offers more than an inspiring portrait of the struggle of an activist artist – she helps us see the world as it is and dream it up anew.
Purchase
Citation Information
Full Title:

The Last Generation

City of Publication:

Boston

Publisher:

South End Press

Publication Date:

1999