Skip to main content
In Memoriam – Glyn Salton-Cox
The English Department is devastated to announce the death over the New Year of our colleague Glyn Salton-Cox.  To his family, loved ones, and friends here, in his native Britain, and throughout the world, we offer our deepest and most heartfelt condolences.  Glyn was a brilliant scholar, a very popular teacher, and the kindest of colleagues.
The Department of English invites you to a commemoration of our colleague Glyn Salton-Cox on Friday, March 3d, 2023.
We will gather in the Faculty Club's Betty Elings Wells Pavilion at 3:00 pm and then move to the Terrace at 4:00 pm for a reception. Please let us know of any accessibility requests.
2023.02
Dalip Singh Saund Papers
Arnhold Undergraduate Research Project
2021

Duration: Spring 2021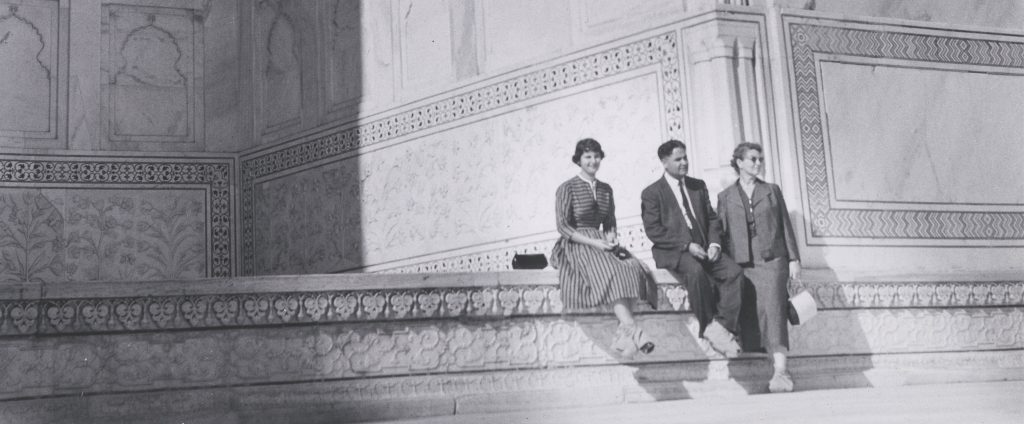 Website
Project Contributors
Sophia Lovell
Jessica Johal
Ellie Lim
Brenda Tan
Amar Deshpande
In light of recent acts of violence targeting Asians and Asian Americans, and the rise of anti-Asian hate crimes during the pandemic, Asian Americans are experiencing heightened visibility and precariousness. There are growing calls to understand the historical roots of anti-Asian racism in the formation of the U.S. nation and to situate Asian diasporic history in the context of U.S. imperial intervention. The archives of Dalip Singh Saund, the first Asian American Member of Congress, offer a unique opportunity to investigate this history. Throughout the spring of 2021, undergraduate student researchers explored the Saund archives to excavate the burden of firstness carried by Saund alongside his experience of immigration, racism, and nativism; his relation to model minority discourse; and his engagement with local and state politics, border politics, civil rights, settler-colonialism, and Cold War geopolitics.
The close readings of archival materials present here explore the following questions: How can the Saund archive help us understand the evolving terms of what it means to be Asian American? How does the Saund archive reshape our understanding of what counts as history and what is removed from the record? How can we frame and translate the artifacts found in Saund's archive into public knowledge, with a view to transform our understanding of Asian America today?