Skip to main content
In Memoriam - Glyn Salton-Cox
In Memoriam – Glyn Salton-Cox
The English Department is devastated to announce the death over the New Year of our colleague Glyn Salton-Cox.  To his family, loved ones, and friends here, in his native Britain, and throughout the world, we offer our deepest and most heartfelt condolences.  Glyn was a brilliant scholar, a very popular teacher, and the kindest of colleagues.  Memorials are being planned; details will be posted as soon as they become available.
2023.01
Affect in the Black humanities:
A discussion with Professor Sarah Jane Cervenak
11am-12:30pm
Lecture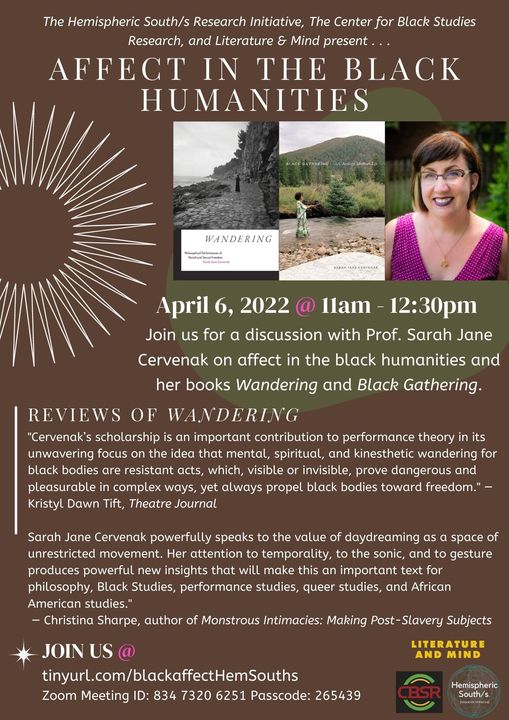 Please join the Hemispheric South/s Research Initiative, and our co-sponsors the Center for Black Studies Research and Literature & Mind, on April 6, 2022 from 11am-12:30pm for the first of two events on affect in the black humanities: a discussion with Professor Sarah Jane Cervenak.
Email hemsouths@gmail.com for PDFs of reading selections.