Skip to main content
Welcome to the new website!
Welcome to the new-and-improved English department website!
Please "pardon our dust" as a few new pages remain under construction:
People > In Memoriam and  People > PhD Alumni
Research > Projects
Our search function is also being refined – putting quotation marks around your query "like this" will get you the best results.
Please email web-editor@english.ucsb.edu with any questions about site content or navigation (expect replies within one week of inquiry).
Fax:

(805) 893-4622

Email:

yhuang@english.ucsb.edu

Mailing Address:

English Department UC Santa Barbara Santa Barbara, CA 93106-3170
Education:
Ph.D., SUNY Buffalo, 1999
B.A., Peking University, 1991
Yunte Huang came to the U.S. in 1991 after graduating from Peking University with a B.A. in English. He received his Ph.D. from the Poetics Program at SUNY-Buffalo in 1999 and taught as an Assistant Professor of English at Harvard University from 1999-2003. He is the author of Transpacific Imaginations: History, Literature, Counterpoetics (2008), CRIBS (2005), Transpacific Displacement: Ethnography, Translation, and Intertextual Travel in Twentieth-Century American Literature (2002), and Shi: A Radical Reading of Chinese Poetry (1997), and the translator into Chinese of Ezra Pound's The Pisan Cantos. His book, Charlie Chan: The Untold Story of the Honorable Detective and His Rendezvous with American History (Norton, 2010), won the Edgar Award and was the finalist for the National Book Critics Circle Award, as well as being named a New York Times Notable Book and one of the Best Books of the Year by San Francisco Chronicle, Village Voice, Amazon, and Kirkus Reviews. A Guggenheim Fellow in 2014-15, he has also published articles in the New York Times, Chicago Tribune, Daily Beast, and others. His most recent book is The Big Red Book of Modern Chinese Literature (Norton, 2016).
Research Areas
c. 1945-present
American Literature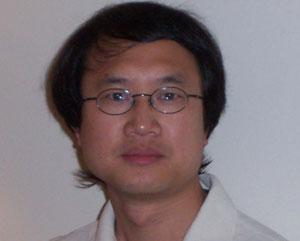 Office:

South Hall 2502

Office Hours:

Spring 2020 - Please email for appointment.

Fax:

(805) 893-4622

Email:

yhuang@english.ucsb.edu

Mailing Address:

English Department UC Santa Barbara Santa Barbara, CA 93106-3170