Skip to main content
Welcome to the new website!
Welcome to the new-and-improved English department website!
Please "pardon our dust" as a few new pages remain under construction:
People > In Memoriam and  People > PhD Alumni
Research > Projects
Our search function is also being refined – putting quotation marks around your query "like this" will get you the best results.
Please email web-editor@english.ucsb.edu with any questions about site content or navigation (expect replies within one week of inquiry).
Stephanie Batiste
Professor
Fax:

(805) 893-4622

Mailing Address:

English Department UC Santa Barbara Santa Barbara, CA 93106-3170
Education:
Ph.D., American Studies, George Washington University
M. Phil., American Studies, George Washington University
A.B., Cum Laude, Sociology, minor in African American Studies
Dr. Stephanie Leigh Batiste is an Associate Professor of Black Studies and English at the University of California, Santa Barbara (UCSB), where she is also Affiliate Professor in the Departments of Theater and Dance and Comparative Literature. Dr. Batiste served as the Acting Chair of the UCSB Black Studies Department from 2011-2012, was a Co-PI on the Consortium for Black Studies programming and research grant from 2015-2018, and currently serves as the Director of the Hemispheric South/s Research Initiative. She is co-editor of the NYU Press Book Series Performance and American Cultures.
Dr. Batiste's research areas include Race and Racism, Performance Studies, African American Literature and Culture, American Studies, Cultural Studies, and U.S. History. Her interdisciplinary work has appeared in Text & Performance Quarterly, The Black Scholar, The New Centennial Review, International Journal of Screen Dance, The Journal of Haitian Studies as well as multiple collections and anthologies.
Dr. Batiste's first book, Darkening Mirrors: Imperial Representation in Depression Era African American Performance (Duke University Press, 2011) won the MLA William Sanders Scarborough Prize and honorable mention for the Association for Theater in Higher Education Book Award. Darkening Mirrors focuses on the relationship between power and identity in black performance cultures. Its investigation of imperial representation in interwar performance cultures reimagines Black subjectivity and national belonging as an engagement with dominant historical systems of thought. Imperial structures that defined identity, modernism, and national power like primitivism and expansion relied on raced subjects and racialized relationships that served as a tool of oppression for people of color. This book asks what it means when Black performers embody such complex representations of power on stage and screen. Dynamic performances analyzed as carefully mediated public displays and interactions demonstrate Blacks' manifestations of representational systems of race-based nation formation and national identity central to imperial and global American projects. This research claims that conceptions of disempowerment and empowerment coincided in the same gestures to reveal ideological mechanisms of and challenges to the formation of Black diaspora and Black nationalisms. Batiste examines the operation of blackness and post-coloniality as subject positions in scholarship on race, challenging the notion of the abject and the operation of subalterity in order to reassess Black relationships to self and power.
Currently, Professor Batiste is finishing her latest book project tentatively titled Metaphysics of Resurrection: Black Performances of Violence and Death in Millennial Los Angeles. This research focuses on the ways performances generate and theorize feeling and community belonging in millennial Los Angeles' Black performance cultures. Addressing in-community artistry around loss and grief, Metaphysics of Resurrection reveals embedded structures of transformation in the confrontations with violence forged through performance.
Dr. Batiste is a poet, performer, and playwright. Her poems have been published in The Current and Foundry. Her solo show Stacks of Obits and plays Blue Gold & Butterflies, and Young Love Found & Lost: 6 poems in a circle have been performed nationally and internationally. Notably, she received a LA Creation Residency at the Bootleg Theater for Blue Gold & Butterflies.
Dr. Batiste completed her graduate work at The George Washington University, where she received her M. Phil. and Ph.D. in American Studies. She earned her A.B. Cum Laude from Princeton University with a major in Sociology, concentration in African American Studies, and additional focus in Theater. Before coming to UCSB, Dr. Batiste taught and researched at Carnegie Mellon University, Stanford University, and the University of California, Los Angeles (UCLA). She served as project supervisor for the Smithsonian Institution's Afro-American Communities Project housed at the National Museum of American History, conducted research for the National and Historical Parks Public History Project, and was a consultant for the National Park Service's Frederick Douglass National Memorial. She served as a National Park Ranger at Arlington House, the Robert E. Lee National Memorial, where she interpreted U.S., African American, and Women's history in the slave quarters, main house, kitchen, working garden, and National Cemetery.
Research Areas
c. 1945-present
African American and/or African Diasporic Literatures
American Literature
Creative Writing and/or Performance
Postcolonial, Migration, and/or Diaspora Studies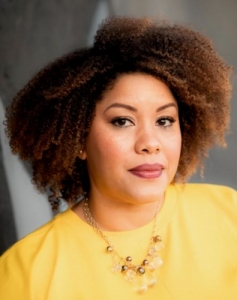 Office:

South Hall 2722

Office Hours:

Spring 2020 - Please email for appointment.

Fax:

(805) 893-4622

Mailing Address:

English Department UC Santa Barbara Santa Barbara, CA 93106-3170
Selected Publications

"Dunham Possessed: Ethnographic Bodies, Movement, and Transnational Constructions of Blackness." Journal of Haitian Studies. 13.2 (2007).
Courses Taught
Quarter

Course #

Title