Skip to main content
Welcome to the new website!
Welcome to the new-and-improved English department website!
Please "pardon our dust" as a few new pages remain under construction:
People > In Memoriam and  People > PhD Alumni
Research > Projects
Our search function is also being refined – putting quotation marks around your query "like this" will get you the best results.
Please email web-editor@english.ucsb.edu with any questions about site content or navigation (expect replies within one week of inquiry).
Fax:

(805) 893-4622

Mailing Address:

English Department UC Santa Barbara Santa Barbara, CA 93106-3170
Education:
Ph.D., University of Chicago, 1985
Julie Carlson is a Professor in the English Department at the University of California, Santa Barbara and co-editor of Brainstorm Books (punctum books). She received her Ph.D. from the University of Chicago in 1985, and her central interests include: British Romanticism; early nineteenth-century British theater; the Wollstonecraft Godwin Shelley family; theories of race and sexuality; mind studies. She is the author of England's First Family of Writers: Mary Wollstonecraft, William Godwin, Mary Shelley (Johns Hopkins, 2007), In the Theatre of Romanticism: Coleridge, Nationalism, Women (Cambridge UP, 1994), guest editor of Domestic/Tragedy (South Atlantic Quarterly, 1997), co-editor (with Elisabeth Weber) of Speaking About Torture (Fordham, 2012) and various articles on romantic drama and theater, cultural poetics, and the politics of friendship.  Currently she is writing a book on Friendship and Creativity: A Radical Legacy of British Romantic-Era Writing.
Research Areas
c. 1800-1945
British Literature
Cognitive Studies and/or Psychoanalysis
Genders and Sexualities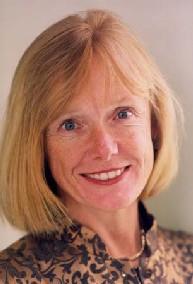 Office:

South Hall 2702

Office Hours:

Spring 2020 - Please email for appointment.

Fax:

(805) 893-4622

Mailing Address:

English Department UC Santa Barbara Santa Barbara, CA 93106-3170
Courses Taught
Quarter

Course #

Title