Skip to main content
Welcome to the new website!
Welcome to the new-and-improved English department website!
Please "pardon our dust" as a few new pages remain under construction:
People > In Memoriam and  People > PhD Alumni
Research > Projects
Our search function is also being refined – putting quotation marks around your query "like this" will get you the best results.
Please email web-editor@english.ucsb.edu with any questions about site content or navigation (expect replies within one week of inquiry).
Jeannine Marie DeLombard
Professor, Affiliated Faculty with Department of History
Fax:

(805) 893-4622

Email:

jdelombard@ucsb.edu

Mailing Address:

English Department UC Santa Barbara Santa Barbara, CA 93106-3170
Education:
Ph.D., University of Pennsylvania
M.A., Yale University
B.A., Vassar College
Jeannine Marie DeLombard teaches in the English Department at the University of California, Santa Barbara, where she maintains an Affiliation with the History Department. She specializes in African American and pre-1900 American literature, with a particular interest in the intersections of slavery, law, and culture. Her last book, In the Shadow of the Gallows: Race, Crime, and American Civic Identity (Penn 2012) serves as a prequel of sorts to her first book, Slavery on Trial: Law, Abolitionism, and Print Culture (UNC 2007). She is currently completing two paired book projects, "Bound to Respect: Democratic Dignity & the Indignities of Slavery" and "The Skin Aristocracy in America." Preliminary versions of this work appear in her American Literary History review essay, "Debunking Dehumanization," and her American Literature article, "Dehumanizing Slave Personhood."
DeLombard has been honored to receive the Penny Pether Award for Law & Language Scholarship (2019); the Robert K. Martin Best Book Prize (2013); the Melville Society's Hennig Cohen Prize for Best Work in Melville Studies (2009); and lifetime membership in the American Antiquarian Society (2009).
Her work on Frederick Douglass is featured in the Norton Critical Editions of Narrative of the Life of Frederick Douglass and My Bondage and My Freedom, as well as Frederick Douglass in Context (Cambridge, forthcoming 2021). Her chapter in Richard Wright in Context (Cambridge, forthcoming 2021) examines Wright's treatment of the Robert Nixon trial in Native Son.
DeLombard's other essays can be found in The Routledge Research Companion to Law and Humanities in 19th-Century America (2017); The Cambridge History of American Crime Fiction (2017); The Oxford Handbook of the African American Slave Narrative (Oxford 2014); The American Novel: 1870-1940, vol. 6 of The Oxford History of the Novel in English (Oxford 2014); The New Cambridge Companion to Herman Melville (Cambridge 2013); A Companion to American Legal History (Blackwell 2013); and Early African American Print Culture (Penn 2012).
Research Areas
American Literature
Postcolonial, Migration, and/or Diaspora Studies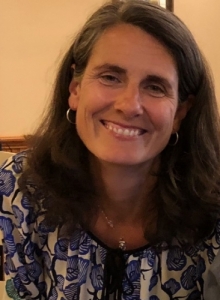 Office:

South Hall 2721

Office Hours:

Winter 2021 - Please email for appointment.

Fax:

(805) 893-4622

Email:

jdelombard@ucsb.edu

Mailing Address:

English Department UC Santa Barbara Santa Barbara, CA 93106-3170
Courses Taught
Quarter

Course #

Title