Skip to main content
In Memoriam - Glyn Salton-Cox
In Memoriam – Glyn Salton-Cox
The English Department is devastated to announce the death over the New Year of our colleague Glyn Salton-Cox.  To his family, loved ones, and friends here, in his native Britain, and throughout the world, we offer our deepest and most heartfelt condolences.  Glyn was a brilliant scholar, a very popular teacher, and the kindest of colleagues.  Memorials are being planned; details will be posted as soon as they become available.
2023.01
Patricia Fumerton
Distinguished Professor
Fax:

(805) 893-4622

Email:

pfumer@english.ucsb.edu

Mailing Address:

English Department UC Santa Barbara Santa Barbara, CA 93106-3170
Education:
Ph.D., Stanford University, 1981
Patricia Fumerton is a Professor in the English Department at the University of California, Santa Barbara, where she has taught since 1987. She is founder and director here of the director of the English Broadside Ballad Archive (EBBA). She received her Ph.D. from Stanford University in 1981, and has also taught at the University of Wisconsin at Madison, and at Yale University. Her central interests include sixteenth- and seventeenth-century culture and literature, high and popular culture, the history and practice of printing, visual culture, subjectivity, and postmodernism. She is the author of Broadside Ballads in Early Modern England: Moving Media, Tacical Publics (2020); Unsettled: The Culture of Mobility and the Working Poor in Early Modern England (2006), and Cultural Aesthetics: Renaissance Literature and the Practice of Social Ornament (1991). She is also editor of Ballads and Performance: The Multimodal Stage in Early Modern England (2018) and Broadside Ballads from the Pepys Collection: A Selection of Texts, Approaches, and Recordings (2013) and co-editor of The Making of a Broadside Ballad (EMC Imprint Press, 2016), Ballads and and Broadsides in Britain, 1500-1800 (2010) and Renaissance Culture and the Everyday (1999). She is currently working and edition about the historical and practical uses of print as well as an edition on Czech broadside ballads within an international perspective.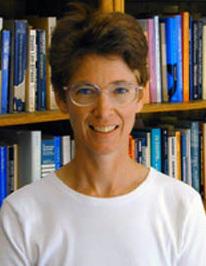 Office:

South Hall 2506

Office Hours:

Spring 2020 - Thursday 2:00 pm - 4:00 pm PST or by appt.

Fax:

(805) 893-4622

Email:

pfumer@english.ucsb.edu

Mailing Address:

English Department UC Santa Barbara Santa Barbara, CA 93106-3170
Selected Articles and Chapters

"Making Printing Publics," Introduction (23 MS pp.) to special issue on "Printing Publics" for Early Modern Culture (Summer 2010)

"Introduction" and "Remembering by Dismembering" essay (revised) for Ballads and Broadsides edition.

"Remembering by Dismembering: Databases, Archiving, and the Recollection of Seventeenth-Century Broadside Ballads," article for special issue of Early Modern Literary Studies (EMLS), edited by Shawn Martin, (September 2008).

"Mocking Aristocratic Place: The Perspective of the Streets," Early Modern Culture (Fall 2008).

"Introduction" and "Afterword," to "Richard Helgerson's Laureate Career, The Spenser Review 38, no. 1 (Winter 2007), pp. 5, 17-18.

Other Publications

Special journal issue (editor) on "Printing Publics" for Early Modern Culture: An Electronic Seminar, an online journal: http://emc.eserver.org/ (Summer 2010)
Courses Taught
Quarter

Course #

Title