Skip to main content
In Memoriam – Glyn Salton-Cox
The English Department is devastated to announce the death over the New Year of our colleague Glyn Salton-Cox.  To his family, loved ones, and friends here, in his native Britain, and throughout the world, we offer our deepest and most heartfelt condolences.  Glyn was a brilliant scholar, a very popular teacher, and the kindest of colleagues.
The Department of English invites you to a commemoration of our colleague Glyn Salton-Cox on Friday, March 3d, 2023.
We will gather in the Faculty Club's Betty Elings Wells Pavilion at 3:00 pm and then move to the Terrace at 4:00 pm for a reception. Please let us know of any accessibility requests.
2023.02
Renaissance Culture and the Everyday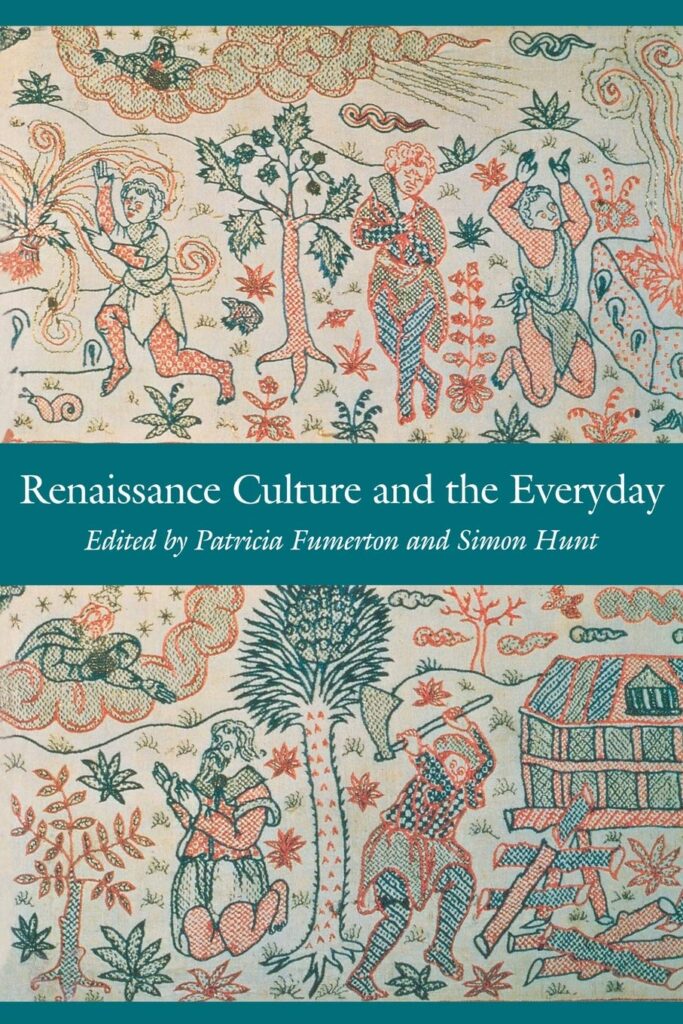 It was not unusual during the Renaissance for cooks to torture animals before slaughtering them in order to render the meat more tender, for women to use needlepoint to cover up their misconduct and prove their obedience, and for people to cover the walls of their own homes with graffiti.
Items and activities as familiar as mirrors, books, horses, everyday speech, money, laundry baskets, graffiti, embroidery, and food preparation look decidedly less familiar when seen through the eyes of Renaissance men and women. In Renaissance Culture and the Everyday, such scholars as Judith Brown, Frances Dolan, Richard Helgerson, Debora Shuger, Don Wayne, and Stephanie Jed illuminate the sometimes surprising issues at stake in just such common matters of everyday life during the Renaissance in England and on the Continent.
Organized around the categories of materiality, women, and transgression – and constantly crossing these categories – the book promotes and challenges readers' thinking of the everyday. While not ignoring the aristocratic, it foregrounds the common person, the marginal, and the domestic even as it presents the unusual details of their existence. What results is an expansive, variegated, and sometimes even contradictory vision in which the strange becomes not alien but a defining mark of everyday life. (From Publisher)
Purchase
Citation Information
Full Title:

Renaissance Culture and the Everyday

Series:

New Cultural Studies

City of Publication:

Philadelphia

Publisher:

University of Pennsylvania Press

Publication Date:

1998