Skip to main content
In Memoriam – Glyn Salton-Cox
The English Department is devastated to announce the death over the New Year of our colleague Glyn Salton-Cox.  To his family, loved ones, and friends here, in his native Britain, and throughout the world, we offer our deepest and most heartfelt condolences.  Glyn was a brilliant scholar, a very popular teacher, and the kindest of colleagues.
The Department of English invites you to a commemoration of our colleague Glyn Salton-Cox on Friday, March 3d, 2023.
We will gather in the Faculty Club's Betty Elings Wells Pavilion at 3:00 pm and then move to the Terrace at 4:00 pm for a reception. Please let us know of any accessibility requests.
2023.02
Ballads and Broadsides in Britain, 1500-1800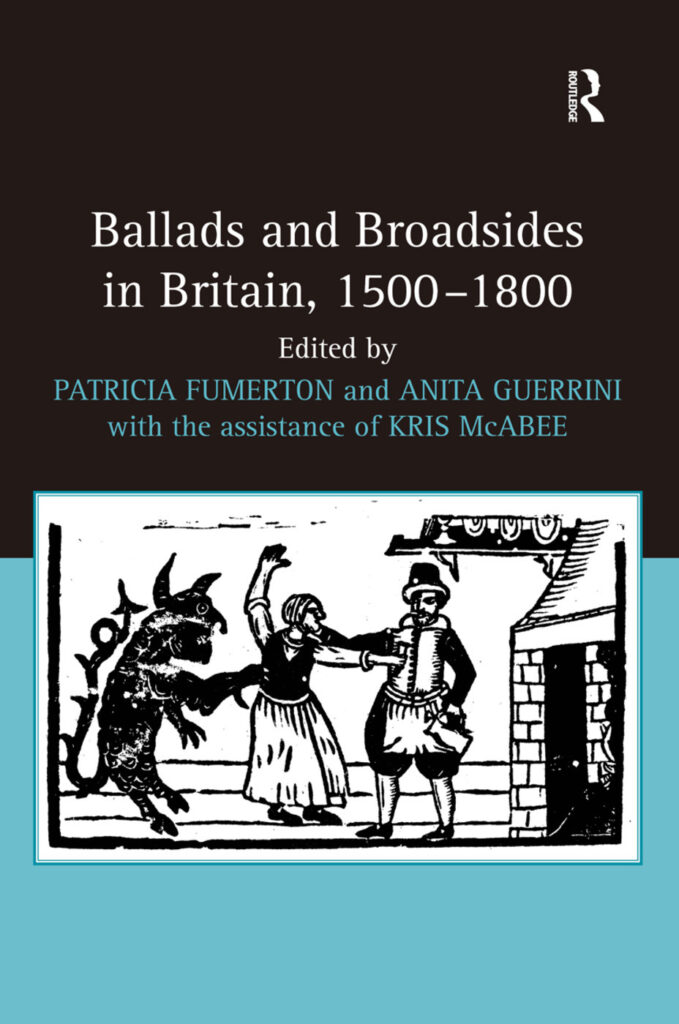 Bringing together diverse scholars to represent the full historical breadth of the early modern period, and a wide range of disciplines (literature, women's studies, folklore, ethnomusicology, art history, media studies, the history of science, and history), Ballads and Broadsides in Britain, 1500-1800 offers an unprecedented perspective on the development and cultural practice of popular print in early modern Britain. Fifteen essays explore major issues raised by the broadside genre in the early modern period: the different methods by which contemporaries of the sixteenth through nineteenth centuries collected and "appreciated" such early modern popular forms; the preoccupation in the early modern period with news and especially monsters; the concomitant fascination with and representation of crime and the criminal subject; the technology and formal features of early modern broadside print together with its bearing on gender, class, and authority/authorship; and, finally, the nationalizing and internationalizing of popular culture through crossings against (and sometimes with) cultural Others in ballads and broadsides of the time.
Purchase
Citation Information
Full Title:

Ballads and Broadsides in Britain, 1500-1800

City of Publication:

Surrey, UK

Publisher:

Ashgate

Publication Date:

2009