Skip to main content
In Memoriam – Glyn Salton-Cox
The English Department is devastated to announce the death over the New Year of our colleague Glyn Salton-Cox.  To his family, loved ones, and friends here, in his native Britain, and throughout the world, we offer our deepest and most heartfelt condolences.  Glyn was a brilliant scholar, a very popular teacher, and the kindest of colleagues.
The Department of English invites you to a commemoration of our colleague Glyn Salton-Cox on Friday, March 3d, 2023.
We will gather in the Faculty Club's Betty Elings Wells Pavilion at 3:00 pm and then move to the Terrace at 4:00 pm for a reception. Please let us know of any accessibility requests.
2023.02
English Women Staging Islam, 1696–1707
Delarivier Manley and Mary Pix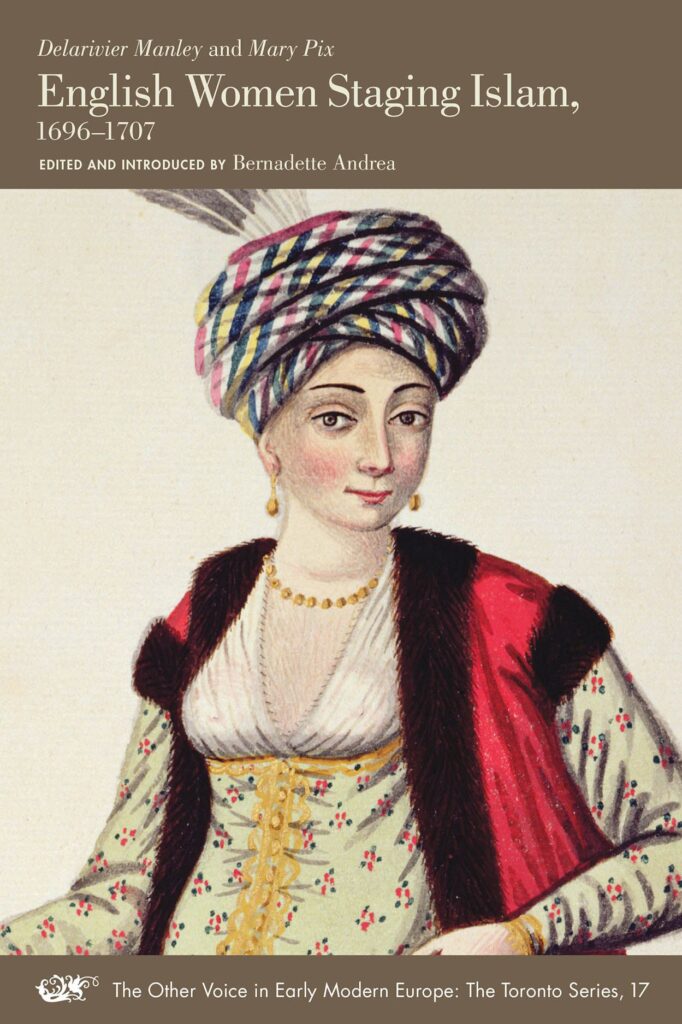 Delarivier Manley and Mary Pix were among the groundbreaking "female wits" who debuted their original plays for the public stage in 1695–1696. Two of these plays contain explicitly Islamicate themes: Manley's The Royal Mischief expands on The Travels of Sir John Chardin into Persia (1686) and Pix's Ibrahim draws on Rycaut's History of the Turkish Empire (1687). Continuing this interest, Manley's Almyna (1706–1707) responds to the newly translated Arabian Nights Entertainments (1704-1717) and Pix's The Conquest of Spain (1705) engages the history of Islamic Spain recounted in The Life of the Most Illustrious Monarch Almanzor (1693). These plays have been modernized and annotated in this edition, most for the first time. The edition also includes appendices with excerpts from historical sources and a select bibliography.
"This important edition of plays by Delarivier Manley and Mary Pix brings a welcome gendered perspective on the representations of Islam on the late seventeenth-century English stage. Bernadette Andrea is the scholar who has worked most extensively on this subject. The general introduction showcases her expertise, and serves as an excellent overview and context for the plays presented here. The introductions to Manley and Pix and to the individual plays provide a helpful history of scholarship and criticism; the supplementary texts included in the appendices are well chosen and help to contextualize the works." — Mihoko Suzuki, Professor of English and Director of the Centre for the Humanities, University of Miami.
Purchase
Citation Information
Full Title:

English Women Staging Islam, 1696–1707

City of Publication:

Toronto

Publisher:

University of Toronto Press

Publication Date:

2012