Skip to main content
In Memoriam – Glyn Salton-Cox
The English Department is devastated to announce the death over the New Year of our colleague Glyn Salton-Cox.  To his family, loved ones, and friends here, in his native Britain, and throughout the world, we offer our deepest and most heartfelt condolences.  Glyn was a brilliant scholar, a very popular teacher, and the kindest of colleagues.
The Department of English invites you to a commemoration of our colleague Glyn Salton-Cox on Friday, March 3d, 2023.
We will gather in the Faculty Club's Betty Elings Wells Pavilion at 3:00 pm and then move to the Terrace at 4:00 pm for a reception. Please let us know of any accessibility requests.
2023.02
The Signifying Eye
Seeing Faulkner's Art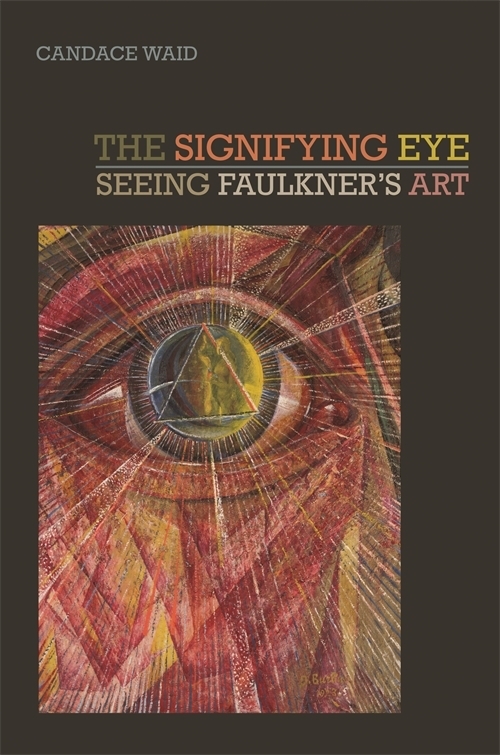 A bold book, built of close readings, striking in its range and depth, The Signifying Eye shows Faulkner's art take shape in sweeping arcs of social, labor, and aesthetic history. Beginning with long-unpublished works (his childhood sketches and his hand-drawn and handillustrated play The Marionettes) and early novels (Mosquitoes and Sartoris), working through many major works (The Sound and the Fury, As I Lay Dying, Sanctuary, Light in August, and Absalom, Absalom!), and including more popular fictions (The Wild Palms and The Unvanquished) and late novels (notably Intruder in the Dust and The Town), The Signifying Eye reveals Faulkner's visual obsessions with artistic creation as his work is read next to Wharton, Cather, Toomer, and – in a tour de force intervention – Willem de Kooning.
After coloring in southern literature as a "reverse slave narrative," Waid's Eye locates Faulkner's fiction as the "feminist hinge" in a crucial parable of art that seeks abstraction through the burial of the race-defined mother. Race is seen through gender and sexuality while social fall is exposed (in Waid's phrase) as a "coloring of class." Locating "visual language" that constitutes a "pictorial vocabulary," The Signifying Eye delights in literacy as the oral meets the written and the abstract opens as a site to see narrative. Steeped in history, this book locates a heightened reality that goes beyond representation to bring Faulkner's novels, stories, and drawings into visible form through Whistler, Beardsley, Gorky, and de Kooning. Visionary and revisionist, Waid has painted the proverbial big picture, changing the fundamental way that both the making of modernism and the avant-garde will be seen.
Purchase
Citation Information
City of Publication:

Athens

Publisher:

University of Georgia Press

Publication Date:

2012