Skip to main content
Welcome to the new website!
Welcome to the new-and-improved English department website!
Please "pardon our dust" as a few new pages remain under construction:
People > In Memoriam and  People > PhD Alumni
Research > Projects
Our search function is also being refined – putting quotation marks around your query "like this" will get you the best results.
Please email web-editor@english.ucsb.edu with any questions about site content or navigation (expect replies within one week of inquiry).
Bernadette Andrea
Professor
Fax:

(805) 893-4622

Mailing Address:

English Department UC Santa Barbara Santa Barbara, CA 93106-3170
Bernadette Andrea is Professor of Literary and Cultural Studies in the Department of English at the University of California, Santa Barbara. She is also a core faculty in the Center for Middle East Studies, an affiliate faculty in the Comparative Literature Program, and an affiliate faculty in the Department of Feminist Studies.  She previously taught at the University of Texas, San Antonio, where she was the Celia Jacobs Endowed Professor in British Literature. She received her PhD in English Language and Literature from Cornell University, where she specialized in early modern women's writing and studied Arabic in the department of Near Eastern Studies. She has also studied French, Italian, Latin, Spanish, and Turkish at the university level.  She is the author of The Lives of Girls and Women from the Islamic World in Early Modern British Literature and Culture (University of Toronto Press, 2017) and Women and Islam in Early Modern English Literature (Cambridge University Press, 2007). She edited and introduced English Women Staging Islam, 1696–1707 (University of Toronto, Centre for Reformation and Renaissance Studies, 2012) for the series "The Other Voice in Early Modern Europe." Her co-edited collections include Travel and Travail: Early Modern Women, English Drama, and the Wider World, with Patricia Akhimie (University of Nebraska Press, 2019), and Early Modern England and Islamic Worlds, with Linda McJannet (Palgrave Macmillan, 2011). Her articles and book chapters on contemporary women writers from Turkey, Egypt, Algeria, and Morocco appear in journals such as HAWWA: Journal of Women of the Middle East and the Islamic World and collections such as Arab Women's Lives Retold: Exploring Identity Through Writing. She currently serves as a co-editor, with Julie Campbell and Allyson Poska, of Early Modern Women: An Interdisciplinary Journal, and is the director of The Early Modern Center at UCSB.
Research Areas
c. 1500 and earlier
c. 1500-1800
c. 1800-1945
British Literature
Genders and Sexualities
Global Literatures
Marxism, Critical Theory, and/or Historical Materialism
Postcolonial, Migration, and/or Diaspora Studies
Research Center Affiliations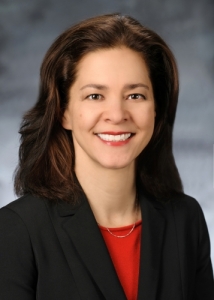 Office:

South Hall 2501

Office Hours:

Spring 2020 - Please email for appointment.

Fax:

(805) 893-4622

Mailing Address:

English Department UC Santa Barbara Santa Barbara, CA 93106-3170